Hey everyone,
I was thinking of writing an article or something about this, but I wanted to share my thoughts here and ask for suggestions, ideas, and feedback for what I consider "Christian Scholarship." This all started about a year ago, when I was going through a period of extreme skepticism (not just religious, but also moral, etc), so I opened the Bible and started reading the gospels, Pauline letters, James, etc. Not only did it help my personal life, but I also found some principles that helped my research and in my academic career. I found five "Virtues" that, in my opinion, embody a Christian approach to scholarship.
Charity (Be charitable to people and ideas):
Listen First:
"Know this, my beloved brothers: let every person be quick to hear, slow to speak, slow to anger" James 1:19 (ESV)

Put another way, "Argue as if you're right; listen as if you're wrong" -Karl Weick

"But the wisdom from above is first pure, then peaceable, gentle, open to reason, full of mercy and good fruits, impartial and sincere." - James 3:17 (ESV)
Value in opposing views:

"He who knows only his own side of the case knows little of that. His reasons may be good, and no one may have been able to refute them. But if he is equally unable to refute the reasons on the opposite side, if he does not so much as know what they are, he has no ground for preferring either opinion" JS Mill

"As iron sharpens iron, so one person sharpens another." Proverbs 27:17
Humility (Be humble and open-minded):
"The way of a fool is right in his own eyes, but a wise man listens to advice." Proverbs 12:15 (ESV)
"By insolence [rude, disrespectful] comes nothing but strife, but with those who take advice is wisdom." Proverbs 19:20 (ESV)
"With all humility and gentleness, with patience, bearing with one another in love" - Ephesians 4:2
"When pride comes, then comes disgrace, but with the humble is wisdom." Proverbs 11:2 (ESV)
"Do nothing from rivalry or conceit, but in humility count others more significant than yourselves."Philippians 2:3 (Keep Reading)
Skepticism, not Contempt (Question but don't Ridicule):
"Do not treat prophecies with contempt, but examine everything; hold firmly to that which is good" 1 Thessalonians 5:20-21
"Do not be conformed to this world, but be transformed by the renewal of your mind, that by testing you may discern what is the will of God, what is good and acceptable and perfect." - Romans 12:2
While Paul was in Athens: "So he reasoned in the synagogue with the Jews and the devout persons, and in the marketplace every day with those who happened to be there." Acts 17:17 (ESV)
Don't Judge Others (Judgement can blind us from truth):
"Why do you see the speck that is in your brother's eye, but do not notice the log that is in your own eye? 4 Or how can you say to your brother, 'Let me take the speck out of your eye,' when there is the log in your own eye? 5 You hypocrite, first take the log out of your own eye, and then you will see clearly to take the speck out of your brother's eye." Jesus / Matthew 7:1-5 (ESV)
"Therefore you have no excuse, O man, every one of you who judges. For in passing judgment on another you condemn yourself, because you, the judge, practice the very same things" - Romans 2:1
"Do not judge by appearances, but judge with right judgment." Jesus / John 7:24
Be Kind (Watch your attitude and tone):
"So whatever you wish that others would do to you, do also to them, for this is the Law and the Prophets" Jesus / Matthew 7:12 (ESV)
But I tell you that anyone who is angry with a brother or sister will be subject to judgment. Again, anyone who says to a brother or sister, 'Raca,' is answerable to the court. And anyone who says, 'You fool!' will be in danger of the fire of hell." Jesus / Matthew 5:22
"If anyone thinks he is religious and does not bridle his tongue but deceives his heart, this person's religion is worthless." James 1:26
"But in your hearts honor Christ the Lord as holy, always being prepared to make a defense to anyone who asks you for a reason for the hope that is in you; yet do it with gentleness and respect having a good conscience, [6] so that, when you are slandered, those who revile your good behavior in Christ may be put to shame" 1 Peter 3:15-16
If you're interested, I made a short YouTube video going into a few more details about this here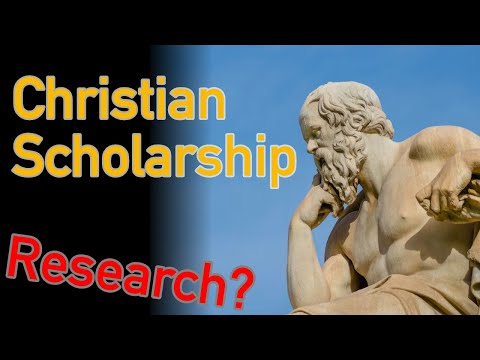 But I'd like to see if any of these ideas resonate or if anyone else has things I should add.