It's rare that I recommend YouTube videos, and even rarer that I recommend ones that are an hour long, but I found this one to be exceptional. It's an in-depth explanation of how evolution works, along with an explanation of how it can be simulated in a computer, and how you can use the basic principles of natural selection and random mutations in conjunction with techniques such as neural networks in your own code to do some pretty impressive stuff.
"I programmed some creatures. They evolved."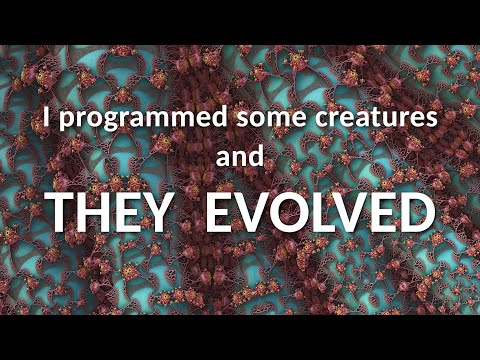 For anyone not patient enough to watch the video right the way through, it generously has timestamps provided in the description. He also includes a link to the source code on GitHub.