The Bible does not directly say how big the Exodus population was but Numbers 1:46 tells us there were 600,000 fighting men from which the total population is estimated at ~2.5 million.
Watching Youtube the other night I found Michael Heiser - The Bible's Literary Context (Naked Bible Podcast). At ~43:00 he makes this comment.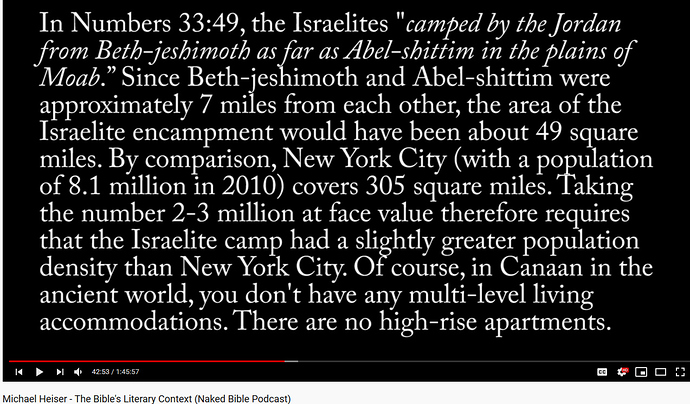 Taking his population and area figures for New York this would seem to limit the camp to about 1.3 million or about 1/2 the estimated size of the Exodus population.
p.s. While posting one of the options given for tags was "pear_reviewed". I just had to choose that one.