LOL I think this test has serious flaws.
Here is mine.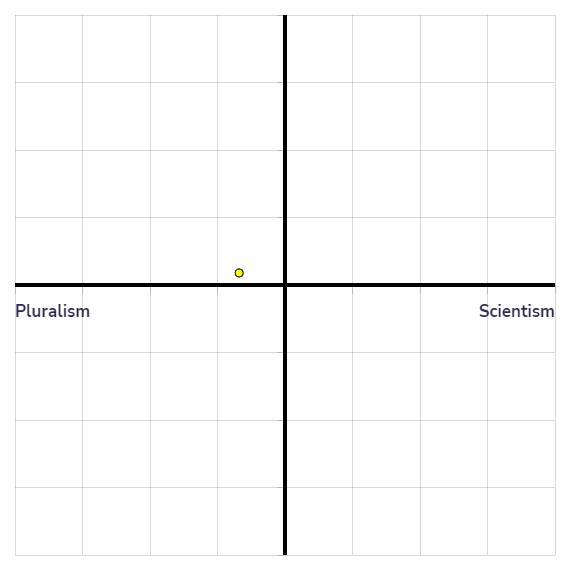 A spectrum from pluralism to scientism???
It has me as only slightly compatible and slightly pluralistic. I wouldn't say so. I think it has interpreted our answers to these question in a way that depends heavily on the premises of the one designing the test. It simply isn't accurate to say my answers mean that I don't think science and religion is 100% compatible. That is not correct.