I'm sure you remember the mysterious references to the birds being made on the same day as the fishes, yes?
Genesis 1:19-22
And the evening and the morning were the fourth day.
And God said, Let the waters bring forth abundantly
the moving creature that hath life,
and fowl that may fly above the earth
along the open firmament of heaven.
And God created great whales, and every living creature
that moveth, which the waters brought forth abundantly,
after their kind, and every winged fowl…
And God blessed them, saying, Be fruitful, and multiply,
and fill the waters in the seas,
and let fowl multiply in the land…
The answer to this question is found earlier, in Genesis 1:6-10: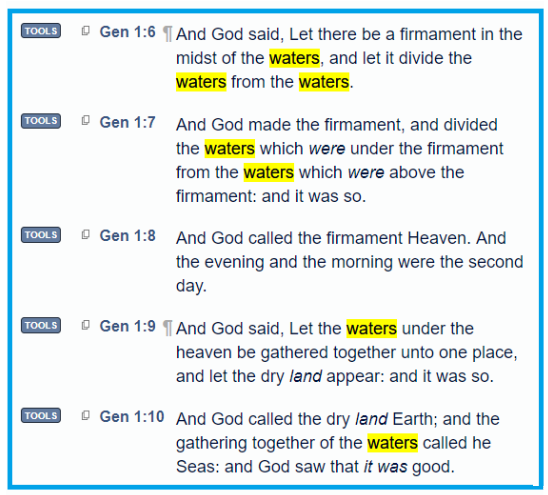 As you will recall, we have the Waters of chaos… and then we have
a "firmament in the midst of the waters", to "divide the waters from
the waters."
And the waters below Heaven were gathered together to let the
land appear… and they were called the seas.
But when it comes time for the Waters to be fruitful … the Genesis
scribe believes this is true of both the lower and the upper waters!
Fish in the Seas… and Birds from the upper waters!
Of course, not everyone agrees with this position, but nobody has
come up with a better answer either …