Below is a screenshot of testing data as of today in Georgia: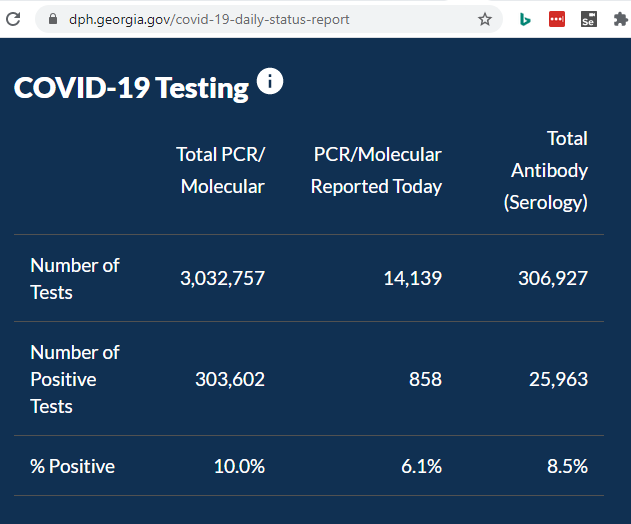 The percent positivity of PCR tests remains too high at over 6%. Anything above 5% indicates that either …
not enough tests are being performed to perform contact tracing, the lack of which could very well eventually allow the disease to become more prevalent; or
the contagion is spreading rapidly.
In addition, an antibody seropositive rate of only 8.5% indicates that Georgia is nowhere close to herd immunity.
This examination of the testing data is not meant to single out Georgia as being better or worse than any of the other 49 states.
Best,
Chris