If you were hoping for a better cartoon I think this classic does the trick: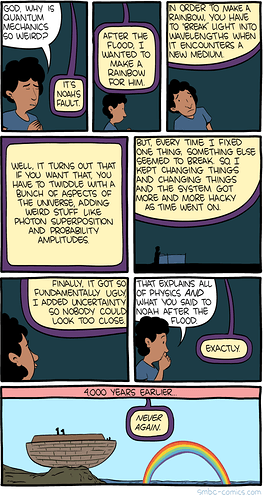 I've got to stop right here- their paper does not say that the brain cannot be modeled by quantum mechanics.
They don't 'prove them wrong.' This is a thought experiment. An interesting one but this is an important distinction:
This is not positive evidence for consciousness or the soul. Your entire example would tell us that QM cannot be applied to describe something like the soul or consciousness and that's that. The soul/consciousness go beyond the QM realm, so QM cannot help us here! QM provides evidence neither for or against the soul/consciousness.