Perhaps a little walk down memory lane will help you connect the dots and grasp the meaning of my brief response. But first, a couple of definitions are appropriate useful.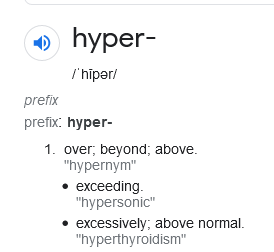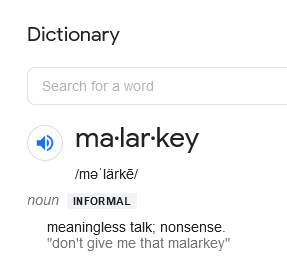 "Hyper-malarkey" is neologism of my own making. Ordinarily, "malarkey" would have been a sufficient response; however, IMO, when making extravagant claims about God, an ordinary response merits "extraordinary" emphasis: ergo, the prefix of "hyper".
I'm 73 years old, and in all those years I have "seen", i.e. read and heard, a goodly number of "proofs of the existence of God", but I can tell you that there ain't a one of them has ever clinched the case. To be clear, I believe in the fundamental Christian doctrine of Jesus of Nazareth's crucifixion, burial, resurrection, and ascension into the place from which He now reighns as God. As a consequence of that belief, I am convinced that the only proof of God's existence is a vivid and very real encounter with Him, such as He chooses in His mercy to give someone. Absent such an encounter, there have been many who have nevertheless believed and trusted in Him and that faith has been the foundation of their hope in Him.
And I have personally known some of them and am absolutely certain that I know whereof I testify.
Now for that little walk down memory lane …
@ding asked the opening question, "What if God created/allowed the Big Bang to happen?"
My response was intentionally brief and intended to convey my disdain for "the Big Bang theory".
Whether gavin_kemp's post was a response to my post or not, his quasi-rational claim that "the fact that the big bang is one of the best proofs of the existence of God" struck me as an extravagant claim, … to the point of being "excessive nonsense", or "hyper-malarkey."