First quote is from a poster for the upcoming YEC movie "Is Genesis History?"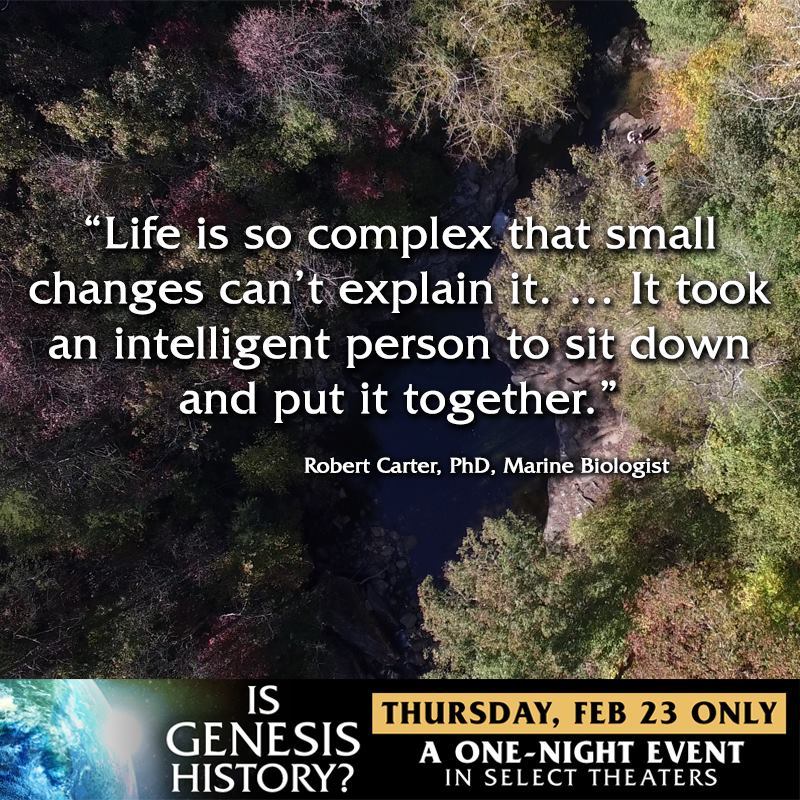 Second quote is from Christian writer Francis Spufford:
When people who believe in God talk about God, we don't mean that a being exists who is an animal like ourselves, only bigger and cleverer and more complex. We don't think He lives in the universe. In fact we don't think that He exists in any environment; we don't imagine that He had to grow, or evolve, or appear, or emerge, thanks to some process or other. It's the other way up. We think that all processes exist thanks to Him.
Source: p.68 of this book.
Let's compare and contrast together.